CNN
—

It's been a year of being overwhelmed by the ever-increasing amount of content we want to consume.
We seem to be constantly bombarded with recommendations that have been enthusiastically offered by our friends and loved ones. Most of them will stay on your "watch" (or read or listen) list for months and never budge. We encourage you to catch up on some of the overlooked titles.
Here are some recommendations:
movie
This Sinonie Chukwu-directed film tells the story of the infamous lynching murder of teenager Emmett Till in 1955 and its aftermath, especially his mother's (the amazing Danielle Deadweiler) quest for recognition and justice. This is not easy to see, but it is important evidence of the horrifying manifestations of racism that tragically still plague this country.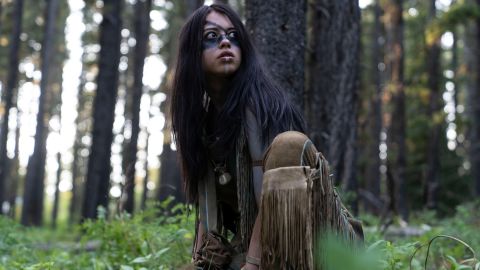 This 'Predator' prequel was a tall order, setting the action within the Native American Comanche tribe 300 years ago, but it's got great suspense, and the exuberant spirit of Amber Midthunder (of 'Legion' fame). Performance, and no-frills story simply about who's hunting who, as the title suggests.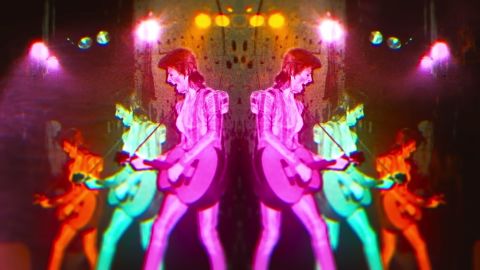 As the great David Bowie did relentlessly throughout his life, this documentary defies convention with a frenzied, hypnotic look at the career of the late legend in the early to mid-70s. It's a visual and audio feast for those who love Bowie, as well as those looking for a little more material about the innovative performer.
From the heart of Stephen King, this overlooked treat featured intriguing performances from two standout actors in the horror genre: Jaden Martell ("It," from the Stephen King book) and the legendary Donald Sutherland. The story revolves around the interesting concept of a connection between a lonely teen and an old man.
Aubrey Plaza (also in "Legion") had a glorious year thanks to "White Lotus," but her crime drama "Emily the Criminal," which she co-produced and starred in, was unfairly sidelined this summer. I was driven away. A tense thriller about a woman with student loans who becomes involved in a Los Angeles crime syndicate, the film has the potential to attract audiences of all ages, both young and old, thanks to Plaza's versatility as an actress. I'm here.
TV series
A delightful blend of the awkwardness of being a teenager and the urgent need to be yourself, this Netflix UK adult series deserves more widespread love than the fervor gained within queer circles. It may simply be classified as her YA or LGBTQ+, but 'Heartstopper' is ultimately a comprehensive and candid portrayal of growing up in the here and now and entering adulthood. Thing. Also listen to a fun bubblegum pop soundtrack.
Depicting late '60s Hollywood and the beginnings of The Godfather, this vibrant and atmospheric Paramount+ series stars Miles Teller and has everything the acclaimed series had, except the audience. I was. Look for a (as always) head-turning performance from "Ted Lasso" star Juno Temple.
Stars political thriller starring Julia Roberts and Sean Penn as whistleblower Martha Mitchell and former U.S. Attorney General John Mitchell, respectively. This period show revisits the liars and truth-tellers of the Watergate era through eight gripping and sometimes humorous episodes that offer perspective, and perhaps hope, about the political turmoil of our time.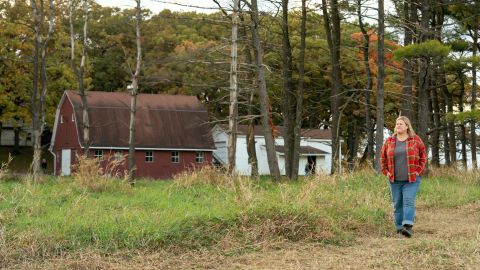 Led by the mesmerizing Bridget Everett, this sensitive "Coming Home" series for HBO Max is introspective, evocative, and engaging, tackling themes of loss, fitting, and the joy of letting go. The musical interludes are particularly spectacular, as is his turn of support as conductor of Murray Hill's brooding choir.
A dazzling 'neon noir' snapshot of the Japanese capital's sophisticated urban setting, 'Tokyo Vice' sees Ansel Elgort's investigative reporter further reinforce himself alongside the ever-impressive Ken Watanabe. Not only is it a deeply in-depth story, but it is also highly praised for its atmosphere. Look for a glossy turn from Rachel Keller, also of "Legion" fame.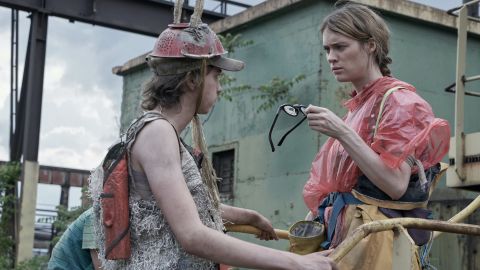 Supporters of this HBO show, which premiered last December and ended in January 2022, have a fervent love for it and for good reason. A poignant and extraordinary account of an apocalyptic, pandemic-filled world where there is still room for beauty, hope and art, "Station Eleven", with its gorgeous imagery and incredible score, Featuring incredible performance everywhere.
A late-year entry into the 2022 fantasy TV craze, this Disney+ series re-enters the often-overlooked 1980s cinematic universe with veteran actor Warwick Davis in the lead role. The series is a breath of fresh air from a visual standpoint, gleefully breaking the arbitrary rule that all inhabitants of the fantasy realm must speak only in English, as the irreverent and daring warrior Boorman Look for the dashing Amarchada his patel.
("Somebody, Somewhere," "Tokyo Vice," and "Station Eleven" air on HBO Max. Both CNN and HBO Max are part of the same parent company, Warner Bros. Discovery.)
music
If you didn't know gay country existed, tell Orville Peck you're late to the party. Like Lil Nas X, Peck transcends genre and breaks convention. He chose to abandon singles and release this year's critically acclaimed album 'Bronco' with his three 'chapters'. Also, in the grand tradition of Thea and Marshmello, Peck is reluctant to lend his real face to his public persona, adding to his particular mystery.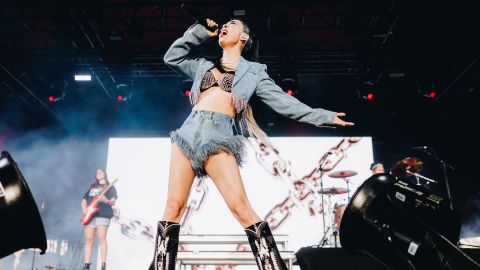 Edgy, poppy, sweeping, and fun. Japanese-English singer-songwriter Rina Sawayama doesn't stop there. Just listen to her 2022 album Hold the Girl.
This beautiful album from underrated indie/alternative singer-songwriter Angel Olsen is actually her sixth studio release. Olsen has a serious, gorgeous, melancholic voice that's hard to classify properly, and that's why we love her. Also worth checking out: Last year her EP of 80's covers was titled 'Aisles'.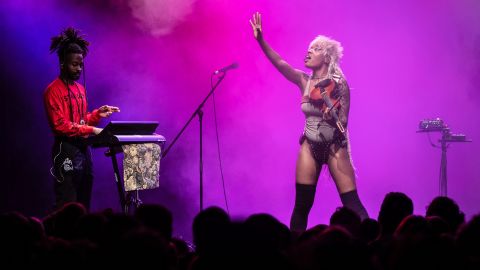 The singer-violinist is an innovative and talented artist who fuses hip-hop, R&B, soul and more to release her evocative sophomore album, Natural Brown Prom Queen, this year. Great standout tracks include "Selfish Soul" and "NBPQ (Topless)".
books
Danya Kukavka
From the author of 2017's Girl in Snow, this book is a chilling portrait of a serial killer and a woman who crossed paths. It's dire, but not typical.
Julia Armfield
A fascinating work about the relationship between a woman and a wife, the novel is so full of mystery and darkness that one character seems to be submerged under the sea.
podcast
Perhaps preferred by journalists and anyone interested in media coverage, this podcast offers a fascinating look at the controversial stories that have proliferated the press and the various reasons why.