aNearly two years after record companies were forced to make serious compromises on what they could record, whether live or in the studio, things started to get back to normal in 2022. The shift to orchestral and operatic works, and releases derived from live performances, was part of a gradual shift in emphasis that began before the pandemic, but whether it was a direct result remains to be determined. It was difficult.
Indeed, the cost of undertaking studio recordings of complete operas seems to ensure that such projects become a perennial rarity. It's filled with CDs and DVDs derived from the performance, sometimes directly warts and all, sometimes patched inconspicuously after the event. Rene Jacobs' typical eccentric account of Weber's The Magic Bullet was an exception to that rule, but in the long run it was primarily a baroque opera, with a small cast and an orchestral It seems likely that the force will receive a bespoke studio treatment.This year will be a recording of Handel's Amadigi from Christian Curnin's Early Opera Company, as well as Alexis Cossenko and Les Ambassadeurs – La Grande Ecurie. There was a fine example of these in the rarely performed 1749 score of Rameau's Zoroaster.
And, in fact, topping my list this year is Debussy's Pelléas and François-Xavier Roth's revelatory period instrumental version of Mélisande. in front of a live audience). The most interesting opera sets were also derived from live performances: Edward Gardner's magnificent account of Tippett's A Midsummer Marriage, a worthy successor to Colin Davis' classical version. Boston-based Odyssey his operatic version of Saint-Saëns' epic Henry VIII. Heinz Holliger's delicate and elusive Lunea features baritone Christian Gerhaher in the central role of poet Nikolaus Renau.
Gerhaher and Holliger (as conductors) were also responsible for one of the most valuable revivals of a rare concert, Othmar Schoeck's quiet and melancholic songbook Elegie. Other welcome curiosities of the early 20th century include his Symphony of the Seven Stars conducted by Ariane Matiaf and one of his works inspired by the Finnish national epic Kalevala by composers other than Sibelius. It included a disc of Charles Keklin's wonderfully brilliant orchestral music. Baritone Roderick Williams' collection of English songs, with his own orchestrations, was a quiet delight. A complete survey of Samuel Barber's songs and his one of Sibelius' orchestral pieces by Norwegian mezzo-soprano singer Marianne Beate Kierand reminds us just how much the repertoire of 20th-century songs should be explored. gave me
However, there were few exceptional new recordings from the orchestral mainstream. But there were also unexpectedly rewarding ones. These include Adam Fischer's Brahms set, recorded with an orchestra force of the size employed in Brahms' time. Domingo Hindoyan's disc of the French ballet by Debussy, Rousseau and Ducasse. Berg Collection by Andrew Davis. Includes a superb performance of the Violin Concerto by James Ehnes soloist. Wladimir Jurowsky's early Stravinsky Ballet set with the London Philharmonic Orchestra and Franz Welser-Möst's Strauss Tonal Poem with the Cleveland Orchestra.
If some of the most interesting chamber music releases, such as Mendelssohn's string quintet and Ferdinand Ries' sextet, are neglected repertoires rather than core masterpieces, then a good piano disc is an integral part of the entire repertoire. is spreading. She has long wanted to record Mitsuko Uchida's Diabelli Variations, Maurizio Pollini's heavy Hammerclavia Sonata, Kristian Zimermann's dazzling Szymanowski, Leif Ove Andsnes' Dvorak miniature, Bertrand Bertrand. There was an enthusiastic disc of Grazyna Bacevich's work by Peter Jablonski, the Messiaen of Shamayu. Each of them was highly valued, but the most compelling of this year's keyboard work is Igor Levit's her Tristan-themed collection of two discs, featuring Hans Werner Henze's Tristan Concerto ( It was recorded only once so far), but Wagner and Mahler.
The combination of Stockhausen's Carré and Mauricio Kagel's Çorbuch is hardly contemporary music. Although Stockhausen's work is now over 60 years old, both of them sound like they were written yesterday. György Kurták's Kafka Fragment, sung and performed brilliantly by Anna Prohaska and Isabel Faust, deserves its classical status, and the two Hans Abrahamsen's charming new version of Schnee, Rebecca Saunders' standout skin, and Heiner Goebbels' signature eclecticism in The Call of the Call are all recent and classic pieces. is becoming
Top 10 Classic Releases of 2022
1 Debussy: Pelleas and Mélisande
Julian Baer/Vannina Santoni/Alexandre Duhamel/Century/Francois-Xavier Roth
we say: An additional dimension to your expressive palette. The gain is evident from the opening, with dark, slowly churning strings… evoking an atmosphere of ambiguity and veiled menace that permeates the entire record.read reviews
2 Saunders: Skin.void; apnea
Sound Forum Vienna/Weegers
"This wonderful disc should win more fans of Rebecca Sanders as it contains one of her greatest achievements.・Composed for Fraser: Juliet Fraser is an excellent singer here at Klanforum Vienna." Read Review
3 Szymanowski: Piano Works
Christian Zimmerman
we say: This is a great disc by a very good artist. READ REVIEW
4 Keklin: of Seven Stars Symphony
Basel Symphony Orchestra/Ariane Matiaf
"The score is a wonderful expression of Koechlin's orchestral imagination…The performance of the Basel Symphony Orchestra under Ariane Matiaf displays a wonderfully supple elegance that in every way matches the beauty and sophistication of Koechlin's writing." I have." Read Reviews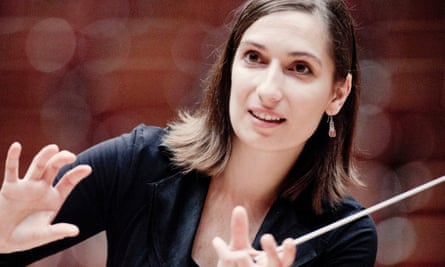 5 Brahms: Four Symphonies
Danish Chamber Orchestra/Adam Fischer
we say:read reviews
6 Tippett: A Midsummer Marriage
Murray/Nichols/Spence/France/London Philharmonic/Gardner
"LPO's sumptuous playing and its chorus contribution fills every bar with extra intensity in the performance." Read Review
7 Igor Levitt: Tristan
we say: A perfect finale to the disc.read reviews
8 Goebbels: boarding house
Ensemble Modern/Vimbai Caziboni
We said: "Fascinating…a fascinating, stunningly beautiful piece of work." Read Review
9 Beethoven: Diabelli Variations
Mitsuko Uchida
"Her playing conveys a keen sense of musical absurdity without exaggerating its musical quirks, gently frowning at Beethoven's deliberately trudging passages and revealing the sincere and profound truth behind them." We are revealing the truth." Read Review
10 Kurtagh: Fragments of Kafka
Anna Prohaska/Isabelle Faust
"One of Kurtag's finest works, which has become one of Kurttag's most frequently recorded works." Read review